Legal Guide to Australian Online Gambling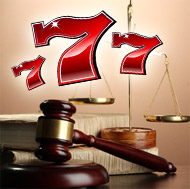 Before we get into the details, there are a few things you should know about the legal situation when it comes to online gambling in Australia.
First of all, most forms of Internet betting are totally legal. Second, this is a period of change with a lot of forces pushing for even easier access to legal online gambling. Third, online gambling is growing extremely quickly and, as it becomes more and more popular, it's receiving a lot of attention in the media. No one can predict exactly how the chips will fall, but what we can tell you is which legal betting sites are the best for players like you. Check out these top legit Australian gambling websites to get started right away.
Top Legal Gambling Sites
Casino
Bonus %
Free Money
Payout %
Ratings
Play Now
How Legal Australian Internet Gambling Works
Technically, each state has its own governing body responsible for regulating gambling - both online and off - in its jurisdiction. However, after the passage of the Interactive Gambling Act (IGA) in 2001, the Commonwealth has been taking a more involved position. Today, the IGA is still the primary piece of legislation in the world of Aussie online gambling - and it sits right at the heart of the current discussion.
So what exactly does the IGA have to say? First of all, it allows Australian operators to offer online sports betting a lottery action as long as they are already approved land based operators. For other kinds of Australian gambling, like online casinos and poker sites, we have to look a little closer at what the law really says.
The IGA makes it clear that Australian companies cannot legally offer real money casino/poker games to Aussies. That restriction, though, only applies to the operators. You, as a player, are free to sign up with any of the hundreds of foreign online gambling operators on the net today. In fact, since online gambling is seen as a hobby, you don't even have to pay taxes on your winnings!
Expect Some Aussie Gambling Law Changes
People have been speculating about upcoming changes in online gambling laws for a while and now that the media has been paying a lot of attention to the subject, a lot of gamblers see changes on the horizon - many of which may be pro-gambling. In-play sports betting, which is already allowed in land based operations, is expected to be permitted online any day now.
There's also a very good chance that we may soon see Internet poker sites that can legally offer their games domestically. Changes like these would go a long way towards allowing our local gaming providers to compete internationally and, ultimately, recapture some of the business that is forced abroad online under the current regulations.
New Australian Gambling Protections
Some other upcoming changes may be geared towards protecting vulnerable players, like gambling addicts. For example, modern brick and mortar casinos in Australia already have to offer self-exclusion programs (in which players can ask to be forbidden from playing). There are a number of online gambling sites that offer this kind of service for Australians, but it's certainly not a legal requirement yet.
Legal Online Gambling Sites
At the moment, there's no doubt that the legal landscape of Australian online gambling is in flux, but there is one thing that we know for sure: you can gamble legally online today! Let us point you in the right direction and make sure that you end up playing with the online gambling sites that Australian players like you already trust every day. It's absolutely free to sign up and legal to play!